Item Information
Wobbler Fishing Crank Bait Lure

6.3cm Hard Frog

For Fishing: Saltwater/Freshwater

High Imitation of Real Frog

Perfect Swimming Action in water

Diving Depth: 0-1.0M depending on your operation

Floating

With rattles
A series of advanced technology has been used during the production, let this lifelike crankbait has the following functions and also will bring you a more pleasant experience in your fishing journey.
The perfect swimming action is extremely attractive to fish. This kind of fishing lure shows a lively swimming action in the water, With a steel ball inside, the baits can stay steady during casting, and can increase your throw distance at the same time.
The small steel balls can make sounds that will strongly draw the fish"s attention when you drag the baits.
What"s more, the inner steel balls are measured by a precision instrument, which adjusts the swimming stroke of the baits to perfection.
Materials used are extremely strong and durable so that it will last you longer than ordinary lures.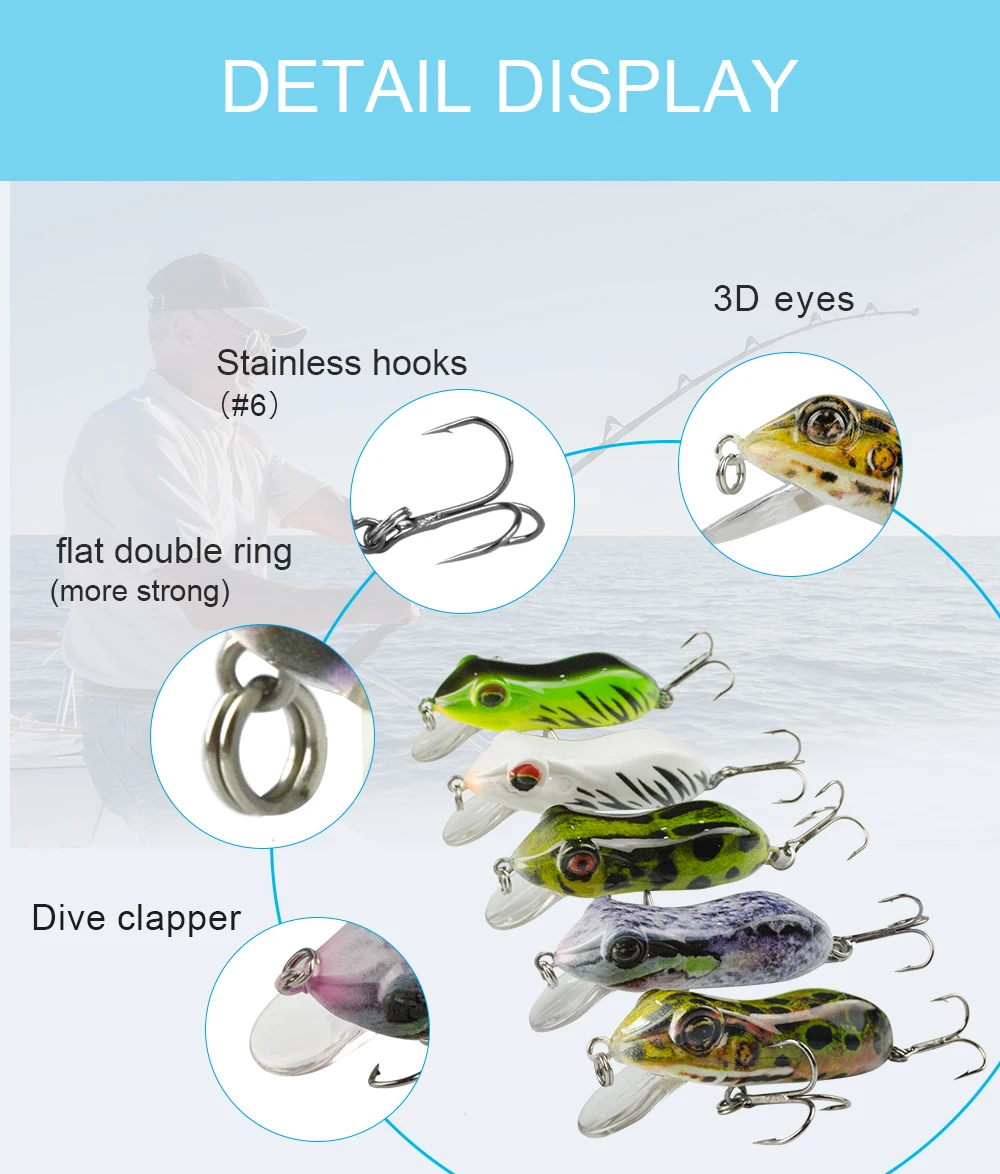 The Hard Frog Wobbler Crank Bait is cool, to say the least, but that's why you're drawn to it in the first place.

Inventory Last Updated: Feb 07, 2023
Our Guarantee
Free International Shipping
30 Day Return Policy
SSL Certified Secure Site
If you have a problem with your order, just contact our customer support team at customersupport@outdoorsyculture.com and we'll do our outdoorsy best to make things right.
people are currently looking at this product